This from Franz Reitmeier, Hamburg DE. (thanks Franz)
CLICK HERE
Here is an interview between Willard Reitmeier, and Henry F�rster an East Berlin Foreign Exchange student. The interview is about Willard's experiences during WWII, most things which his family had never heard him talking about. GO
Russell Lee from New Mexico has recently completed a rather complete family history. I will be adding portions as time allows.
Click here to View the Guestbook!


The earliest history we know of here in Minnesota is that Wilhelm (William) Reitmeier (June 30, 1840-June 14, 1908) born in Danzig, Germany (now seeming to be part of Poland) married Wilhelmina Yahr (July 4, 1849-January 4, 1942) born in Teckelenberg, Westphalen and came to America. They first settled in Wisconsin before coming to North West Minnesota.

I will be adding the family tree and all known other descendants. Also, will be glad to add links to all other Reitmeier's on the "net," so please send E-MAIL to me! Or use the United States postal address on the home page. If you send pictures, I will scan them and return them. Let's find out how we're all connected. John
This is my Father Willard (1915-2010) and my Uncle/Godfather Edward ( ) taken in front of the barn at the home place in Lowell Township/Crookston, MN. We think the picture was taken about 1935. Willard is on the left.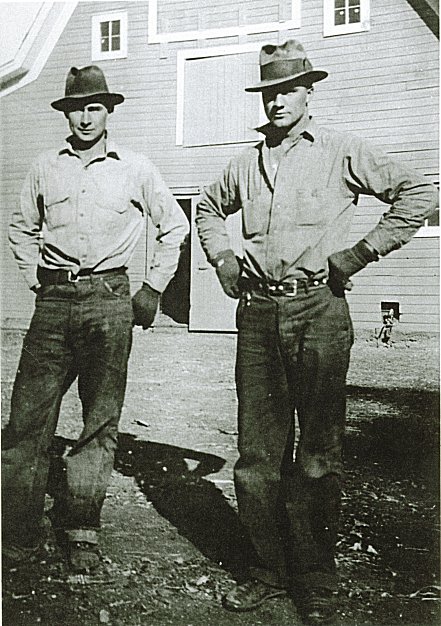 ---
RETURN TO REITMEIER.com
---
This page maintained by John Reitmeier
#